An optimized 100 day plan in Marketing Capability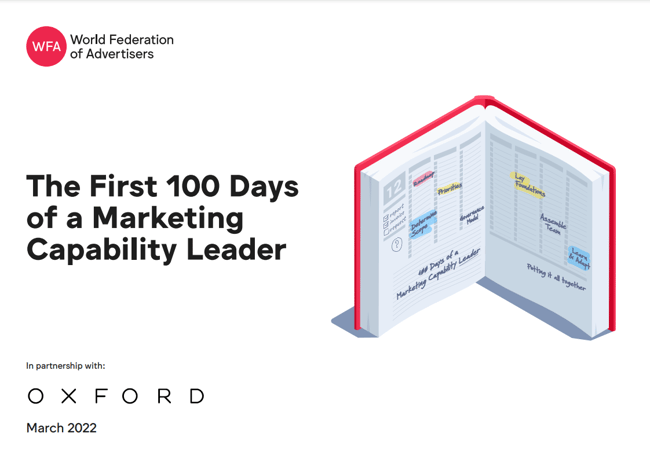 A comprehensive guide for the first 100 days in role as a new Marketing Excellence leader. Get a fast start to helping your company's teams and brands achieve good growth.
Marketing
Excellence
Playbook
As a senior marketing excellence leader, you understand the importance of building and embedding capabilities and the impact it has on your organization's success. That's why we are thrilled to bring you a 32-page playbook, created in partnership with the World Federation of Advertisers, that outlines the key steps to tackle the first 100 days as a marketing excellence leader for a large organization.
Our playbook is a comprehensive guide that draws on our extensive experience and expertise in marketing strategy, capability development and training. The first 100 days in your new role are critical in setting the foundation for your success, and our playbook is designed to help you hit the ground running.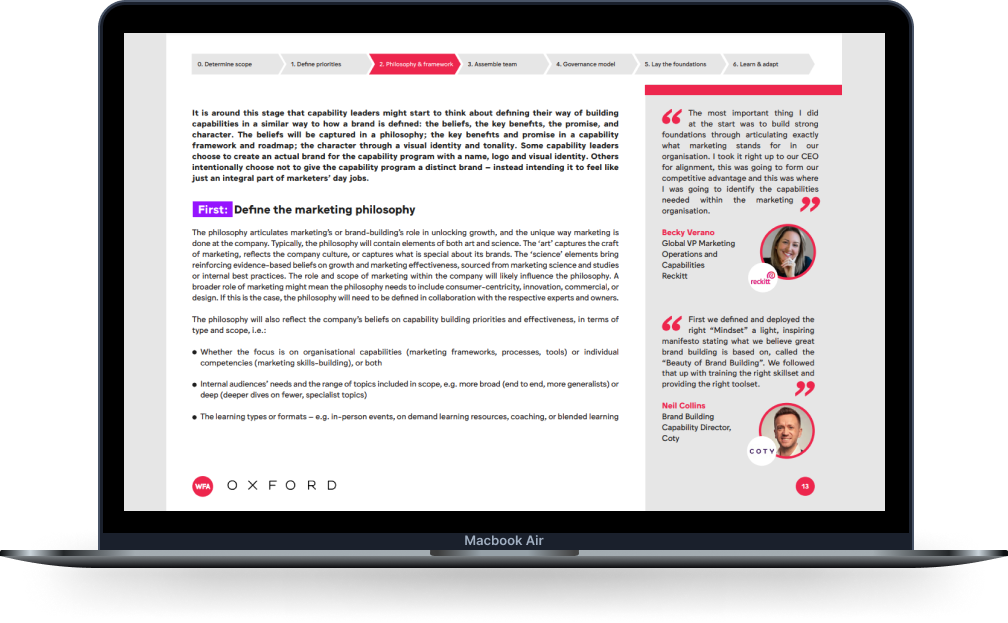 Building Marketing Excellence: A Practical Playbook for New Excellence Leaders
Navigate the Intense Pace of Change in Marketing with a Roadmap for Building
Marketing is changing rapidly, and building marketing excellence is essential to equip marketers with the right tools and approaches, navigate change, and retain top talent. As a new excellence leader, it can be overwhelming to know where to start. That's why we've created a practical playbook based on advice and learnings from seasoned excellence leaders and marketing consultancy, Oxford. Discover the activities to prioritize during your first 100 days (or first year in role), and gain valuable insights and advice, including effective change management processes to help drive success. By implementing these processes, new excellence leaders can ensure a smooth transition and positive impact on the organization.
With insights from these companies and more...