Put simply, strategy brings clarity to thinking and decision making. Without this any kind of growth is a struggle, let alone growth for the better. Yet, for many teams, this kind of clarity isn't easy to achieve.
Great strategy has immediate impact, unleashing the potential of teams by accelerating every action they take. It does this though a unique combination of shared understanding, simplicity, and real focus. Choices are essential, without them, there can be no strategy.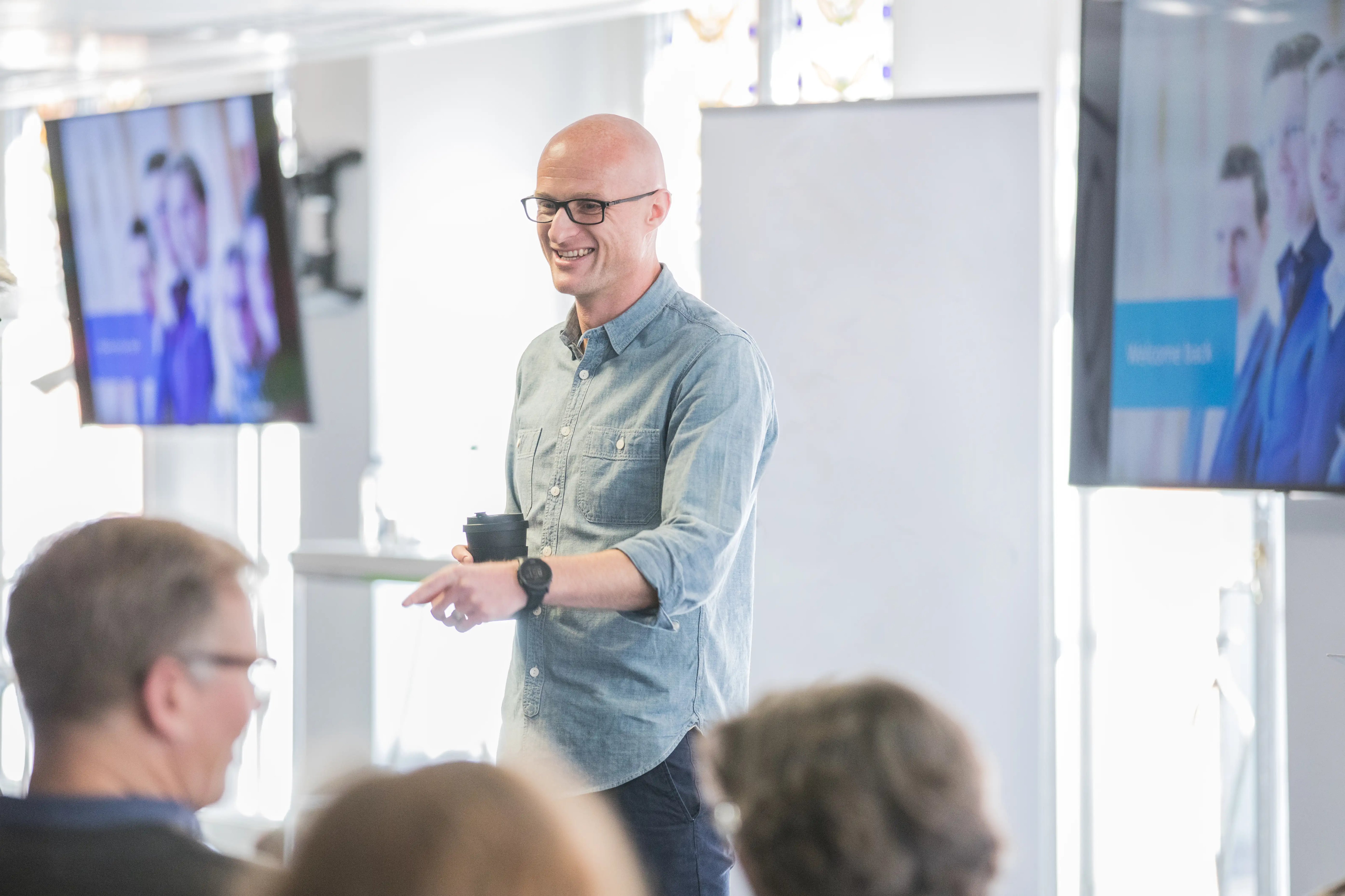 Our ability to provoke and challenge teams helps them to articulate the most important things - to them, their stakeholders, their brands, or their business. Then we help them make a few, critical, choices based on this to unlock meaningful growth. We do this in a variety of ways across a range of strategic issues:
Business landscape assessment
Category and Portfolio Strategy
And importantly, whatever kind of strategy consultancy we're doing, we work together with you to design exactly what your organisation and industry needs to grow.
Developing a clear franchise strategy to defend the portfolio
A pharma company with a well-established, leading portfolio was facing increased competitive challenge and needed to leverage its above-brand presence and capabilities to defend and grow its business. We worked with the core team to identify 15 unique opportunity areas that the above-brand franchise could address. We then prioritised four key areas to develop these opportunities into future-proof growth platforms.
Helping a global consumer goods company establish their growth strategies
Helping Unilever embed clarity of purpose into their brand positioning strategy
Great growth strategy often begins with clarity of purpose for the brand itself. As a proud B-Corp we believe that this should include a consideration of a brand's wider potential impact in the world and how this plays a role in accelerating commercial growth. We have supported Unilever for many years to discover, articulate and embed genuine purpose in their brands to help their teams drive growth for the better.
They're like a 'challenging friend' to our teams, understanding where they are, where they can stretch to, and coaching them to help them get there. We can see and feel the difference.
- Zsuzsanna Boros, Chief of Staff, GSK Europe
They've driven clarity of thought, simplified our ways of working and provoked and challenged us when we've needed it.
- Jon Halvorson, Global SVP Consumer Experience, Mondelez
How we help with Strategy
We know when it comes to getting to great strategy the first step is to ensure the problem to solve is clear. Clarity about this up front means getting to a better solution, faster, and one that is more likely to stick, too.
Getting to know you and your business
To really understand this, we start by getting to know you and your business. This lets us combine your wealth of knowledge with our leading edge thinking and practical experience of similar organisations. Then we can have a candid conversation about the deeper issues and what the strategy really needs to solve for.
Behaviour change expertise
Often the strategy work we do is informed by our expertise in behaviour change. Thinking about strategy with this in mind lets us see compelling solutions others might not. After all, to drive growth someone needs to do something differently, whether this is inside or outside your organisation.
We're also acutely aware that strategy on paper isn't enough. Great strategy, the kind we pride ourselves on, is easily applied, every day, by everyone in a business. It's about people much more than about paper. So, we work with teams, and without forcing in template solutions, to create something that truly delivers real impact.
Along the way we're prepared to provoke the right debate, we don't expect you to agree with us, and don't expect to always agree with you either. Strategy built like this has clearer choices, improved alignment and ultimately better results.
While there might be debate, we're also passionate that we, and the teams we work with, enjoy the experience whether its face to face or virtual. The more energy we can direct into building strategy, the more energy it will be put into action with.
Making a lasting difference
Our goal is that the strategy we build with you makes a lasting difference: be it to people, planet, profit, or ideally all three. This means we're in it for the long haul, which is perhaps why we have so many unusually long and successful client relationships.
It was great to have another perspective from highly experienced and knowledgeable experts who challenged the team to be more strategic, and focus on what really matters
Pharma Company
Rare Diseases
The Oxford team brings strong strategic perspective given both their depth of understanding of our business as well as the broader dynamics and nuance. It is this balance that we appreciate as they facilitate global and local discussions to drive towards a common understanding and valuable output.
Senior Marketing Leader
Haleon
My experience with the entire Oxford team has been tremendous. Great partners that "get it" in terms of how to engage in an organization and add meaningful value.
Insights
Stay up to date with the latest news